VELVET COLLAR, ISSUE ONE, UNHAPPY ENDINGS
Five male escorts are about to have all their dreams come true after all their hard work.
But the cost of doing business is high, and today the bill is due.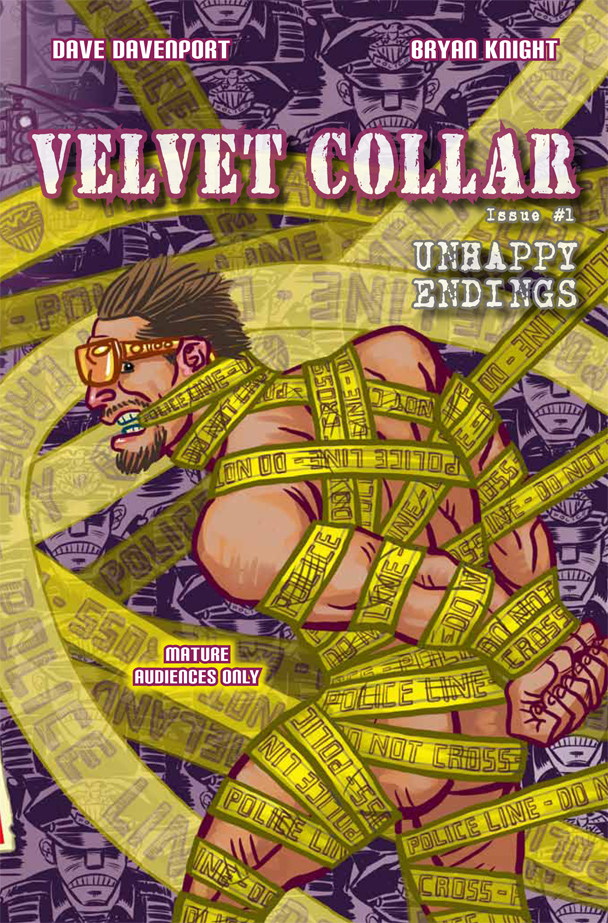 Issue one of a nine-issue limited-series
Based on the lives of real male escorts and porn performers.
Starring Abel Rey, Scott Reynolds, Will Foster and Rica Shay.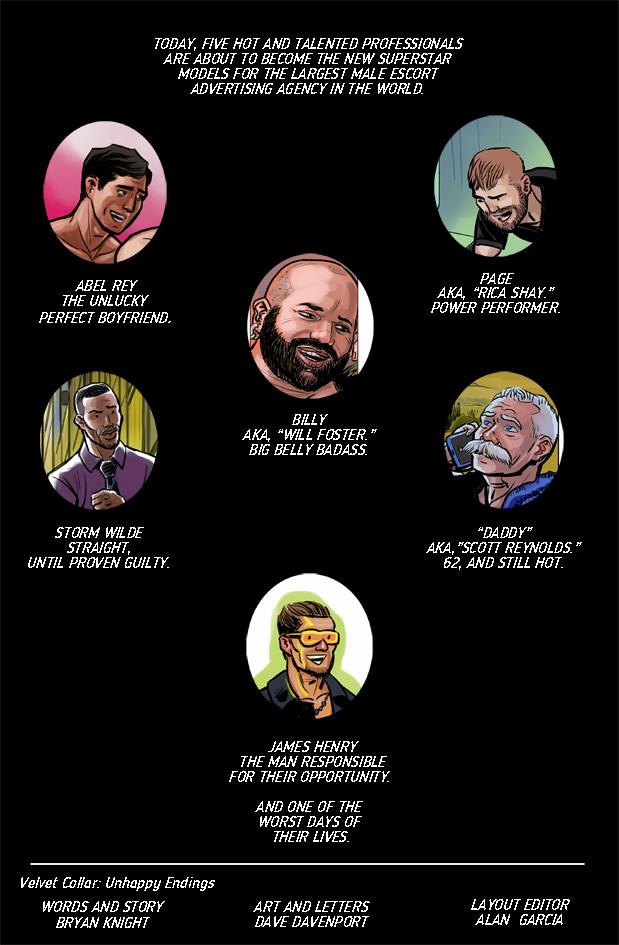 Artist:
DAVE DAVENPORT
Los Angeles, comic book artist and tattoo artist.
m a r g i n a l i z e d
Author:
BRYAN KNIGHT
New York, writer and producer
Order your copy today!
36 pages, full color, action packed, (mature audiences only).
Available in DIGITAL PDF or PAPERBACK, $10.00 per copy
We ship anywhere!
You may also email VelvetCollarComics@yahoo.com and find out more!
Copyright © 2018 Bryan Knight, All Rights Reserved. All duplication of this material without prior written consent is prohibited.